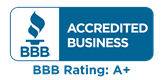 24 Heating & Cooling The Leader HVAC Contractor in Brookfield, IL HVAC Repair & HVAC Maintenance Services
The Most Reliable Name in Heating and Cooling Services in Brookfield, IL is 24 Heating & Cooling
24 Heating & Cooling is the top choice for HVAC service in Brookfield, IL, bringing years of professional experience, friendly customer service, and skilled contractors to work on any HVAC service, heating, or AC repair in Brookfield, IL. With a crew of fully licensed and insured workers ready to handle your project, whether commercial or residential, big or small, we guarantee you an efficient and affordable experience that will have your property back in top form in no time. Contact us today to speak to our knowledgeable staff and let us help answer your questions, walk you through your options, and set up your service or repair work as soon as possible.
Why Select Our Heating and Air Conditoning Services?
24-HOUR SERVICE
We are aware that your heating and cooling problems don't follow a predictable pattern. On occasion, it takes place at midnight. We offer 24-hour AC repair and furnace repair Brookfield area because of this.
TEAM OF PROFESSIONALS
You've come to the proper size if you only trust the most skilled air conditioning service Brookfield providers with your air conditioning repair and furnace repair. These experts are who we are.
YEARS OF EXPERTISE
For many years, we have been providing Brookfield with air conditioning installation and heating repair services, and we are honored to be their go-to company for any HVAC-related problems.
GOOD PRICING
Our knowledge doesn't come at a high cost. For the good people of Brookfield, we are among the most reasonably priced options for furnace service and air conditioning repair.
FRIENDLY CUSTOMER CARE
We will always greet you at your front door with a huge smile and a courteous, professional demeanor, no matter how little the problem may be. Our clients anticipate it.
FREE & ACCURATE QUOTATIONS
Our initial step is to provide you with a detailed and accurate free quote for the service when you require AC repair or furnace repair in Brookfield.
Benefits of 24 Heating & Cooling Brookfield Services
If you're looking for a reliable AC service Brookfield area, go no further than 24 Heating & Cooling. We guarantee the best possible service at a fair price. You can trust that our air conditioning repair, furnace replacement, and HVAC installation services will be completed properly. No heating and cooling task is too large or little for us to handle since we have the experience and training to do them all! We maintain close contact with our clients to guarantee there are no unpleasant surprises. When you need reliable air conditioning service and heating repair Brookfield, go no further than 24 Heating & Cooling! We invite you to contact us instantly.
We Proudly Install and Recommend