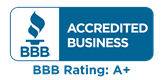 24 Heating & Cooling Air Conditioning Repair & AC Service & Installation
Air Conditioning Services Elmhurst, IL 24 Heating & Cooling AC Repair & AC Installation Elmhurst Most Experienced AC Company
24 Heating & Cooling Installation in Elmhurst, IL Full-Service AC Repair & Installation Company
For fast and reliable AC service in Elmhurst, IL, contact 24 Heating & Cooling. We are available to take action 24 hours a day, 7 days a week with a crew of licensed and trained technicians. We know how to handle AC repair in Elmhurst, IL, whether it's at your home or office. At 24 Heating & Cooling, we also provide the highest level of service with a smile as we offer regular AC maintenance in Elmhurst, IL. Contact us now to speak with our knowledgeable and experienced staff and have an expert technician visit you for fast and efficient air conditioning service.
Why Choose 24 Heating & Cooling For Air Conditioning Services in Elmhurst, IL
24 Heating & Cooling provides superior professional AC service in Elmhurst and the surrounding area. We are trusted for our exceptional expertise and reliability. Our team of technicians is always ready to handle your AC repairs because we operate 24 hours a day, 7 days a week. So when you need AC service in Elmhurst to get your systems back up and running efficiently, trust 24 Heating & Cooling to be there for you when you need us the most. We'll be there fast and we always bring a friendly smile.
Reliable Air Conditioning Services in Elmhurst, IL
AC Installation
Trust 24 Heating & Cooling to install it right with our professional AC installation in Elmhurst, IL. Our experienced AC installation specialists can work with any model to get your home or business cooled down during those hot summer months. We're licensed, bonded, and insured for your peace of mind.
AC Repair
When your air conditioning unit stops doing its job, 24 Heating & Cooling is on the job for you with expert AC repair in Elmhurst, IL. Our technicians can be there fast with our on-call service available 24 hours a day, 7 days a week for your convenience.
AC Maintenance
For regular annual maintenance on your air conditioner, 24 Heating & Cooling is ready with our team of technicians to provide quality AC maintenance in Elmhurst, IL. We'll keep your cooling system running efficiently with an all-points inspection and a few minor adjustments to your air conditioner.
AC Replacement
It might be time for a new air conditioner to keep you cool and operate much more efficiently. Our AC replacement in Elmhurst is completed by experienced professionals who know exactly what is involved in both residential and commercial applications. Your AC replacement experts are at 24 Heating & Cooling
Advantages of Our Air Conditioning Service Elmhurst
24 Heating & Cooling is the best of the air conditioning companies in the Elmhurst area. We always provide the highest quality of air conditioning service at a great affordable price. Our technicians ensure that your AC repair and air conditioning installation in Elmhurst is completed properly the first time. Our team has the knowledge, experience, and skills to provide you with the finest in AC service in Elmhurst, no matter how big or small the job is. With us, you will always have clear communication as we proceed, so there are never any surprises. When it comes to your air conditioning service in Elmhurst, 24 Heating & Cooling is the team you can count on. Call us today!
Reasons To Choose Our Heating and Cooling Services?
24-HOUR SERVICE
We are well aware that heating and cooling problems are not scheduled in advance. In many cases, it even occurs in the middle of the night. For this reason, we provide the 24 hour furnace repair and air conditioning repair Elmhurst IL homeowners count on.
TEAM OF PROFESSIONALS
If you prefer to leave any furnace repair or AC repair Elmhurst IL in the hands of expert HVAC service professionals, we are the company for you! We are precisely those experts you seek.
VAST EXPERIENCE
For years, we have been taking care of the heating repair and air conditioning service Elmhurst IL residents rely on. We are proud to be their preferred HVAC company.
AFFORDABLE PRICING
Our knowledge and experience do not mean big budgets. We offer affordable rates and some of the best value for furnace and air conditioning installation Elmhurst IL has to offer.
PERSONABLE CUSTOMER SERVICE
No matter the size of your issue, we are glad to serve you with the friendly, communicative demeanors and professional customer service our customers have come to depend on.
FREE & COMPREHENSIVE ESTIMATES
Any time you require furnace repair or AC service in Elmhurst IL, we start the process by providing you with a comprehensive, precise, free quote for your project.
We Proudly Install and Recommend