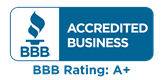 24 Heating & Cooling Air Conditioning Services | AC Installation & AC Repair
Air Conditioning Contractors in Franklin Park, IL 24 Heating & Cooling AC Installation & AC Repair Best Air Conditioning Company in Franklin Park, IL
Anyone Looking For Professional AC Repair in Franklin Park, IL Knows to Rely on 24 Heating & Cooling
We are a professional, experienced, and fully licensed and certified team of contractors offering air conditioning service in Franklin Park, IL and the surrounding areas. We combine affordable prices, friendly customer service, knowledgeable staff, and dedication to quality work to deliver the best AC service in Franklin Park. With years of experience in handling everything from installing new AC units both big and small, to routine maintenance, to emergency repair jobs for businesses and residential properties, we are always ready to lend a helping hand and make sure your property stays cool and comfortable during the hot summer months. So give us a call and let our team of AC professionals get to work on your AC needs right away.
What Makes 24 Heating & Cooling Best Choice For Air Conditioning Service in Franklin Park, IL?
Quite simply, reliability. We pride ourselves on ensuring that our clients are satisfied and included throughout whatever AC maintenance in Franklin Park you require. From helping you learn more about your choices before the work begins, to keeping you informed on progress and answering questions while the project is completed, to ensuring the final work is to your expectations, we guarantee that our customers will be happy with the results and the price!
What AC Service in Franklin Park Do We Offer?
AC Installation
From simple window units to more comprehensive AC systems for central air and cooling, our team has experience in installing all types of AC units for any home or property.
AC Repair
No matter what type of AC unit you own, and what problem you may be experiencing, our team of qualified and licensed professionals can get your repair work done quickly and affordably.
AC Maintenance
Whether your unit is getting old and needs to be checked up on, or you are noticing the quality of your cooling decreasing, our team can inspect and service any AC unit.
AC Replacement
Ready for a new unit to upgrade your home cooling? Our team can help you choose and install the perfect new AC unit for your property.
24 Heating & Cooling Franklin Park Advantages Over The Competition
The search for the right air conditioning companies in Franklin Park ends with 24 Heating & Cooling. We respond quickly to every call with the highest level of AC service, at an affordable price that's comfortable. Plus, we are fully capable of handling air conditioning installations and AC repair in Franklin Park in just one visit. Our wide range of experience and superior knowledge allows us to offer the most professional AC service in Franklin Park. So for minor AC repair in Franklin Park or other more complex issues, trust in our technical expertise as we and our clear communication that takes care of issues without surprises. The greatest AC service in Franklin Park comes from 24 Heating & Cooling, and we are always prepared for your call, 24 hours a day, and 7 days a week. Contact us today.
We Proudly Install and Recommend