From keeping your pipes thawed and running properly, to keeping your home warm and cozy on a cold winter night, having a furnace in optimal condition is critical for any home owner. That's why the professional and qualified team at 24 Heating & Cooling is ready to handle all of your Franklin Park furnace repair and installation needs. From emergency repairs to overdue furnace replacements to routine maintenance or diagnostic work, our licensed and insured contractors can get to your property quickly, take care of your furnace, and make sure your property is good to go, no matter what your needs may be. So give us a call today, and see why we stand out from the other furnace companies in Franklin Park, IL.
Furnace Repair Franklin Park
To find heating companies in Franklin Park, IL that offer trusted furnace repair, look no further than 24 Heating Company Franklin Park to give you fast and reliable furnace repair to your home anytime you need it, 24/7.
Furnace Installation Franklin Park
You want the best furnace installation in Franklin Park and that's what you have with outstanding team at 24 Heating Company Franklin Park. We provide a convenient, expert service for your furnace installation you can count on.
Furnace Service Franklin Park
Having your furnace serviced regularly ensures it remains in perfect working order when it matters most. So at 24 Heating Company Franklin Park, IL, we make sure you get the experts in furnace service throughout Franklin Park, IL.
Furnace Replacement Franklin Park
With a furnace replacement in Franklin Park, IL by 24 Heating Company Franklin Park you have years of worry-free warmth when you need it most for your home. Our technicians can handle everything you need for a perfect furnace replacement.

Years of experience
We've been handling professional furnace service Franklin Park IL for years. During this time we gained the experience that allows us to provide you with reliable service now.

Affordable prices
You don't need to be afraid about our prices – they're for every budget. Every job is being estimated individually so as to assure you that you pay fair amount.

Professional customer service
We are proud to offer you one of the most reliable services among all other furnace companies Franklin Park IL. Moreover, we strive for continuous skills development.
We Proudly Install and Recommend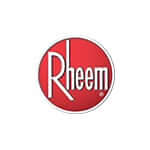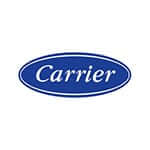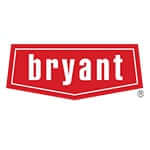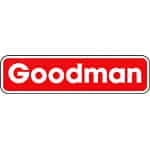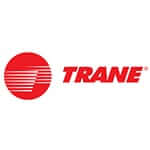 Advantages of 24 Heating & Cooling in Franklin Park, IL
24 Heating & Cooling leads the way for heating companies in Franklin Park, IL, and all nearby areas with a comprehensive range of services that are available 24 hours a day, 7 days a week. When you need furnace repair in Franklin Park, IL, we can be there for you quickly and reliably to get your furnace going again. But we do much more than just heating repair in Franklin Park, IL. Our team provides the best quality service available in the region at a price that's comfortable. Plus, when you need a new furnace, we can provide you with the finest furnace installation Franklin Park, IL has to offer. Make the call to 24 Heating & Cooling today and have our experts give you the professional heating service you need.