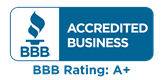 AC Repairs & Installations Westchester, IL 24 Heating & Cooling AC Installation & Air Conditioning Services Westchester Most Experienced AC Repair Company
24 Heating & Cooling Air Conditioning Repair in Westchester, IL AC Repair & AC Installation at its Best
From new AC installations to routine AC repair in Westchester, IL, we provide a range of services that can meet any property owner or landlord's needs. We can give you guidance on what to consider when choosing an AC unit, answer your questions from beginning to end, and make sure you are in the loop with every step of the project. From helping you find units to fit your budget, to working with your schedule at home and delivering quality work in a reasonable time, our team of skilled air conditioning contractors in Westchester is ready to go to work on your project, 24 hours a day, 7 days a week.
What Can 24 Heating & Cooling Do For You AC Service in Westchester?
We take utmost pride in the satisfaction and happiness of our clients when handling their AC service in Westchester. From start to finish, we handle everything from the initial planning and inspection, to developing a schedule for getting the job done, to checking to make sure the work is done to your satisfaction after finishing the project. Whether installing a new AC unit in Westchester, or simply performing upkeep or maintenance, we have years of experience in all of your AC unit needs. So give us a call today, and let us give you an estimate or answer your questions and get to work on restoring your AC unit or performing your AC installation in Westchester today.
Air Conditioning Services in Westchester, IL from 24 Heating & Cooling
Skilled AC Installation
At 24 Heating & Cooling, our technicians have the experience and the skills to handle any air conditioner installation. We'll keep your home or office cool with the most reliable AC installation in Westchester, IL. There is no better way to have your air conditioner installed.
AC Repair is Just a Call Away
No matter the time, no matter the day, 24 Heating & Cooling is ready for your call to take care of your AC repair in Westchester, IL. We always have an experienced professional standing by at all hours, to fix your failing air conditioning unit and get you cool again.
General AC Maintenance
If all your air conditioner needs is a little attention to keep it running smoothly and efficiently, 24 Heating & Cooling is here for you. We handle all kinds of AC maintenance in Westchester, IL to make your air conditioning unit last as long as possible.
AC Replacement Service
We're ready when you are for AC replacement in Westchester, IL. Our great team of contractors can remove your old unit and provide a new one with the professional service you expect from 24 Heating & Cooling. Get a new air conditioner for your home or business.
AC Maintenance Westchester Advantages Over Competition
24 Heating & Cooling is the tops for the air conditioning companies in Westchester. With high-quality AC service at a very low price, our service technicians can handle just about any AC repair or air conditioning installation in Westchester during our first visit. We have incredible experience and the great skills required to offer the absolute best AC service in Westchester, whether it's easy or complex AC repairs. Westchester and the rest of the local community can take advantage of our superior experience with full disclosure communication throughout the service, so you can avoid surprises. Rely on the trusted air conditioning service in Westchester from 24 Heating & Cooling. Call our experts today!
We Proudly Install and Recommend